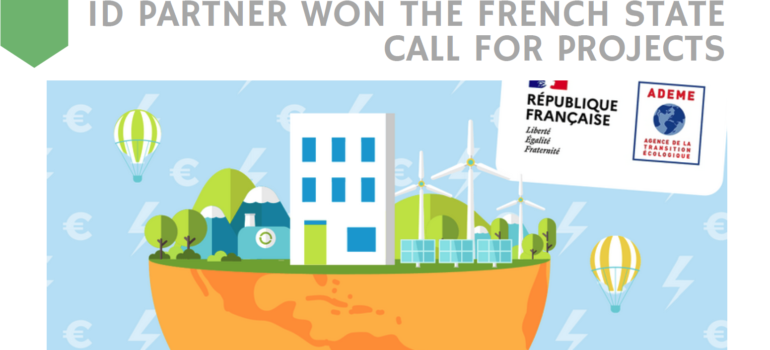 19 June 2021
Our company became a laureate of call for projects, named "Companies committed to ecological transition". The call was organized by ADEME, the French Agency for Ecological Transition.
ID Partner presented its project of alimentary liquids pasteurizer, for which the working name is "Plug&Pasteurize".  This new technological development discovers induction as a low carbon footprint solution for pasteurization of food & beverage.

Let's take an example of a small farmer. Today he sells his milk to big industrial players. He has difficulties in making his profit, as the prices imposed by the giants in the dairy sector are too low to cover his production costs. As well, milk is transported at long destinations, treated in huge volumes, packed and redistributed, so the farmer never sees his final customers.
WHAT IF IT COULD BE DIFFERENT?




WHAT IF WE PRIVILEGED SHORT FOOD SUPPLY CHAINS?
Since several years a new, but old business model appears as a response to multiple challenges, hygienical,environmental and social:
Stricter post-COVID hygiene standards.
Increasingly heavy CO2 emission standards in the EU.
New requirements in grey water management.
The drop in profitability of dairy farming.
New consumption habits: search for more transparent, healthy, traceable products.
All these factors push agricultural producers to invest and organize their own processing facilities at farmswith the idea of selling products at true value in the most sustainable way.
The sale of processed products can be made on site at the workshop, in the local market, also in points ofsale (stores "short food supply chain"). Consumers can leave their used glass containers in the store forreuse.
ID PARTNER HAS A ROLE TO PLAY!



MISSION : REALIZATION OF A CONTINUOUS MILK PASTEURIZER TO IMPROVE THE ENVIRONMENTAL AND PRODUCTION PERFORMANCE OF MEDIUM-SIZED AND SMALL DAIRY FARMS.
ID Partner aims to design and produce a compact pasteurizer, easy to connect to any type of electricalnetwork, solar panels, wind turbines… and to start processing the products.
Induction makes it possible to reach quickly and precisely the desired pasteurization temperature.Thanks to induction continuous pasteurization becomes accessible to small and medium productions.Continuous pasteurization recycles energy allows to heat and to cool the product once pasteurized.
The ability to reach high temperatures in a few seconds with accurate temperature control is veryeffective for preserving of taste and flavor. This also helps to prevent clogging of the installation,facilitates cleaning and guarantees hygiene. This machine can be used for the production of milk, butalso fruit juice, beer, water and other liquid substances. Induction is a solution that only requireselectricity and can be used anytime and anywhere thanks to the small size of the equipment.
The project is very promising and will take place over several years. We will keep you updated.